AC-14 HHP Anchor
Category:High Holding Power Anchor
Material:Casting Steel
Standards:GBT-548-1996
Certificate:ABS, LR, BV, DNV, GL, RINA, NK, KR, RS, IRS, CCS
Delivery Time:30 Days
Fob Price:Get Latest Price Now
Place of Origin:China
Details
AC-14 Type High Holding Power Anchor
AC 14 Anchor is high holding power anchor, which was developed from stockless anchor; AC-14 HHP Anchor apply to all kinds of seabed(Mud, Soil, Sand, Sandstone, etc.), dig into the seabed quickly and excellent stability, holding-power-to-weight is up to 14.
All AC 14 anchors could be supplied with Classification Certificate, LR, ABS, BV, GL, DNV, KR, NK, IRS and CCS Certificate.
AC-14 HHP Anchor used for shipping or agriculture industry.
AC-14 Anchors Specification:
Material: Casting Steel
Weight: 75KGS to 30000KGS
Finish: Blacking Painting.
Class Certificate: LR, ABS, BV, GL, DNV, KR, NK, IRS and CCS
AC-14 Anchor Weights:
Weight/Mass
(KG)
Size(mm)
A
B
C
D
E
F
G
J
56KGS
612
298
376
555
109
170
115
24
100KGS
745
364
458
675
130
200
130
28
180KGS
909
442
558
822
162
252
160
36
300KGS
1075
524
660
975
194
298
192
45
428KGS
1213
590
745
1098
215
336
215
48
675KGS
1410
690
868
1278
250
390
255
60
750KGS
1450
700
878
1315
256
396
255
60
910KGS
1560
760
957
1410
273
430
255
60
970KGS
1592
775
978
1445
284
440
280
62
1080KGS
1650
805
1014
1495
294
455
280
62
1305KGS
1760
858
1082
1595
313
485
310
68
1440KGS
1818
885
1118
1645
324
505
310
68
1710KGS
1925
940
1184
1745
343
532
340
74
1845KGS
1975
965
1215
1785
347
546
340
74
2100KGS
2065
1005
1268
1865
354
570
380
82
2475KGS
2175
1062
1340
1970
385
605
385
82
2835KGS
2265
1105
1393
2055
399
625
410
90
3550KGS
2455
198
1508
2225
438
680
415
100
3940KGS
2540
1240
1562
2300
453
705
450
100
4500KGS
2655
1295
1632
2405
473
735
450
100
4840KGS
2720
1330
1670
2465
490
755
480
110
4610KGS
2858
1396
1758
2590
509
790
500
110
6000KGS
2922
1426
1796
2646
515
810
500
110
6900KGS
3062
1496
1884
2775
545
848
540
117
7800KGS
3190
1558
1962
2890
569
884
600
130
8300KGS
3256
1590
2002
2950
574
902
600
130
9300KGS
3382
1652
2080
3064
606
936
630
135
9900KGS
3452
1686
2124
3128
616
956
640
140
10575KGS
3523
1720
2166
3192
628
976
660
145
11100KGS
3589
1720
2166
3192
628
976
660
145
11700KGS
3650
1782
2245
3308
648
1010
680
150
12300KGS
3683
1794
2260
3330
655
1018
700
155
12900KGS
3772
1842
2320
3418
670
1044
700
155
13500KGS
3830
1870
2355
3470
682
1060
730
160
14100KGS
3885
1896
2389
3520
689
1076
730
160
14700KGS
3940
1924
2423
3570
700
1090
730
160
15400KGS
4002
1954
2461
3626
710
1108
730
160
16100KGS
4062
1982
2498
3680
721
1125
770
170
16900KGS
4128
2016
2538
3740
721
1144
700
170
17800KGS
4200
2050
2583
3806
725
1162
800
180
18800KGS
4277
2088
2630
3875
729
1185
800
180
20000KGS
4350
2101
2694
3945
729
1185
820
199
25000KGS
5046
2437
3125
4577
846
1375
848
230
Fast Delivery(Incoterms 2010)
AC-14 HHP Anchor Photo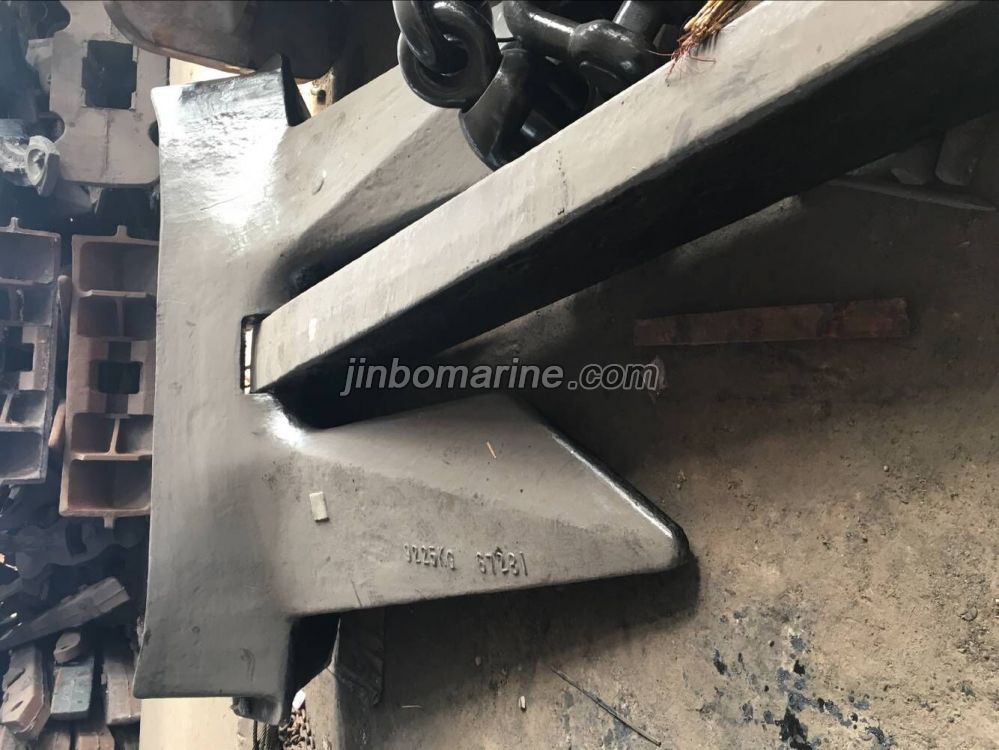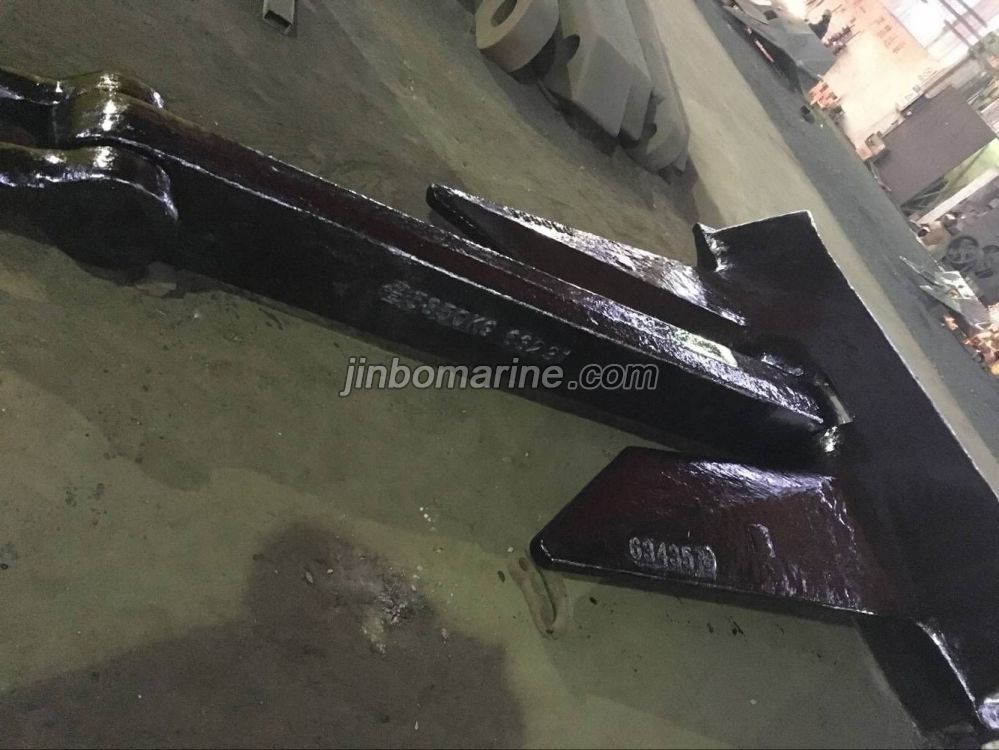 More way to contact us
Tel: 86-23-68428875,68428422,68838417
Fax: 86-4008266163-88928
Email: sales@jinbomarine.com