Fixed Pitch Propeller Bow Thrusters
Details
China Fixed Pitch Propeller Bow Thrusters:
Bow thrusters increase the vessel's resistance to forward motion through the water. Bow thruster is a propeller mounted in one or more tunnels in the bow, below the waterline to make maneuvering vessels much easier.
Features:
Very good strength
Strong and durable shaft and seal are adopted,ensure long time operation.
Low noise and vibration
Provide a comfortable living environment for sailor on board.
Easy Installation and Periodical Inspection
It has a structure that it is able to weld anywhere on outer surface of ducted for installation.
Compact new control system can provide easy operation. Customers can choose various configuration of prime mover, electric motor, diesel engine or hydraulic motor.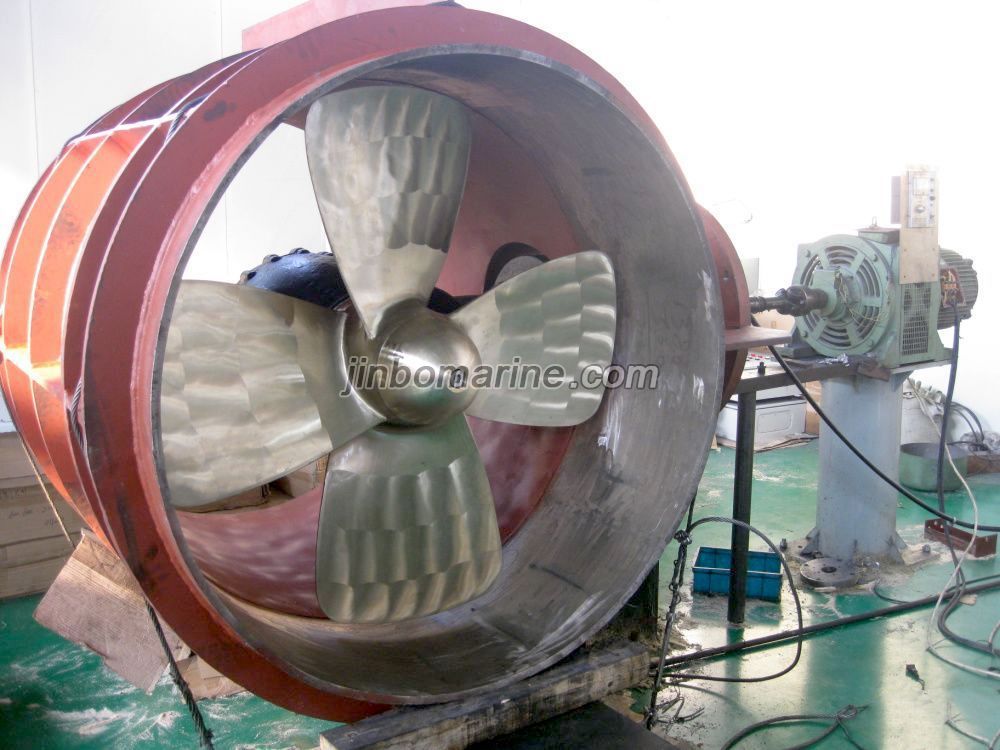 Specification:
Fixed pitch propeller bow thruster parameters
Model
FP-500
FP-600
FP-700
FP-800
FP-900
FP-1000
FP-1100
FP-1300
FP-1480
FP-1650
FP-2000
FP-2400
Max input power
63/72
90/105
135/165
180/190
200/235
280/290
315/340
445/480
560/620
680/730
1050/900
1580/1720
Ratio
1.52
2.071
2.07
2.417
2.42
3.09
3.09
3.78
4.364
4.73
4.82
4.63
Max input torque
600
900
900
1400
1400
2100
2100
3000
3800
4500
7250
15400
Max input speed
1450/1750
1450/1750
1450/1750
1450/1750
1450/1750
1450/1750
1450/1750
1450/1750
1450/1750
1450/1750
1450/1190
980/1190
Propeller speed
954/1151
700/845
700/845
600/724
600/724
469.1/566
469.1/566
384/463
332.3/401
307/370
301/247
211/257
Propeller diameter
500
600
700
800
900
1000
1100
1300
1480
1650
2000
2400
Max thrust
10/11.2
14.5/16.3
20/24.8
29.5/30.5
31/35.4
43/45.2
49/53.8
67/73
88/95
105/110
165/150
250/260
Cylinder length
600
800
800
920
920
1045
1045
1190
1320
1446
1680
1990
Cylinder internal
515
615
715
818
918
1020
1120
1328
1510
1680
2030
2430
More way to contact us
Tel: 86-23-68428875,68428422,68838417
Fax: 86-4008266163-88928
Email: sales@jinbomarine.com