SFB-6 Alarm Indicator Column
Details
China SFB-6 Alarm Indicator Column:
SFB-6 Alarm Indicator Column:
The Alarm Indicator Columnis designed for distribution of important alarms in special areas onboard ships. It includes offshore platform vision alarm and audible alarm. The adudible and visual alarm signals will be sent when the equipments with fault during operating. Then the crew or shipman will take measures against the trouble rapidly according to the signals. The systems are designed according to the rules and regulations of CCS and IMO A.1021(26). This system is widely used in varied vessels.
Main technical data:
Power supply: AC220V 50/60HZ DC24V
Alarm signals: general emergency alarm, co2 release alarm, fire alarm, machinery fault alarm, telephone call, engine telegraph etc.
Input: normally open or normally close contact without voltage.
The alarm indicator column system is comprised of relay box and alarm columns. One relay box can be connected several alarm indicator columns.
Size: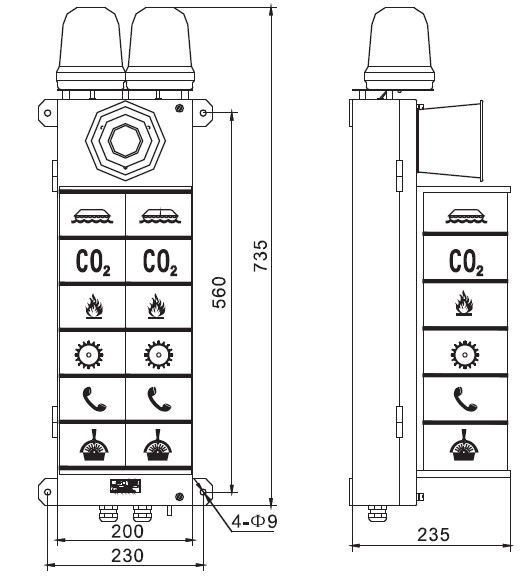 More way to contact us
Tel: 86-23-68428875,68428422,68838417
Fax: 86-4008266163-88928
Email: sales@jinbomarine.com