90Ton Buoy Quick Release Hook
Details
China 90Ton Buoy Quick Release Hook:
90Ton Buoy Quick Release Hook is design for mooring buoy, quick release the mooring rope, easy operation.
SWL:90Ton
Proof Load:180Ton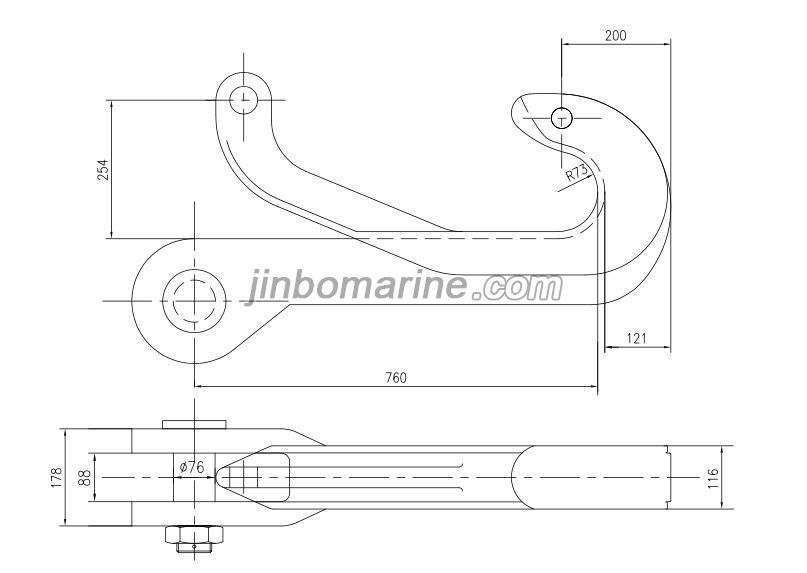 Shipping & Packing
1.Shipping by sea or air,or as your request.
2.Standard Export Packing.
What We Do?
We supply all kinds of marine and offshore equipment and fittings for various vessels including VLCC, FSO, FPSO, LNGC, LPGC, Container Ships, Cargo Liners, Bulk Carriers, Oil Tankers and oil platform, from securing the order to final delivery, we work hard to make sure everything goes as required and with high standard quality.
More way to contact us
Tel: 86-23-68428875,68428422,68838417
Fax: 86-4008266163-88928
Email: sales@jinbomarine.com