Details
China Foam Filling Machine:
Foam filling machine adopts positive pressure injection spray technology to mix the liquid
medicine and water equably according to the filling requirement of liquid cylinder. It uses injection excess pressure to implement the liquid filling of fire extinguisher. This machine is equipped with high precision electronic scale, which can measure the filled liquid medicine and stop automatically after liquid filling completion. The machine exhibits small volume, light weight, high measuring precision, low energy consumption, fast filling speed,easy operation etc, and is the ideal product for repairing water type fireextinguishers.
Technical parameters
a. Liquid storage capacity: 50 liter
b.Power:≤90 watt
c.Voltage:220V
d.Measuring filling precision: 1kg≤±0.015
e.Filling speed:6kg/min
Structure: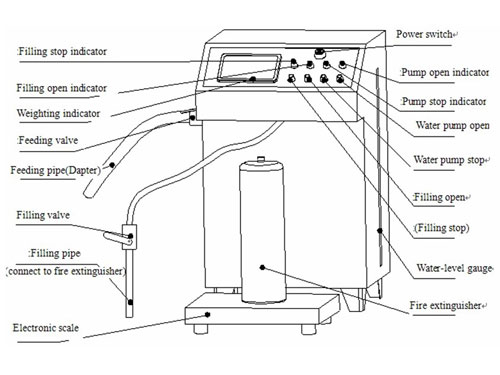 Our advantages:
Fast delivery,excellent quality,good after service.
More way to contact us
Tel: 86-23-68428875,68428422,68838417
Fax: 86-4008266163-88928
Email: sales@jinbomarine.com