MDG1.7 N2 Filling Machine
Details
China MDG1.7 N2 Filling Machine:
MDG1.7
N2 filling machine
can be used for filling nitrogen to cylinders to be pressurized by nitrogen in the
manufacturers of fire fighting equipment. For instance, after the cylinder is filled with dry powder, inactive gas-nitrogen has to be filled for pressurization. When the dry powder cylinder is used for putting out a fire,the dry powder will be sprayed quickly to the flame together with the pressurized nitrogen to extinguish the fire promptly.
The filler is made up of the constant pressure control filing system and features safety and reliability, simple operation, high efficiency and great precision of filling pressure. Therefore it is an ideal filling device for manufacturers and maintenance works of fire fighting equipment at present.
Specifications:
Voltage:220V
Power:100W
Filling pressure:1.7mpa
Schematic Diagram for Operation: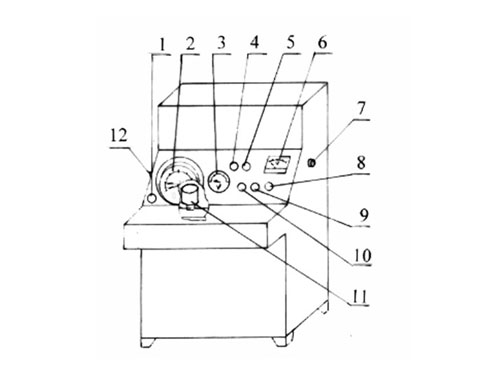 1.Filling port 2. Set manometer 3. Admission manometer 4. Filling indicator light 5. Power indicator light 6. Voltage meter 7. Gas inlet 8. Filling off 9. Filling on 10. Power switch 11. Magnetic valve 12. Valve
Our advantages:
Fast delivery,excellent quality,good after service.
More way to contact us
Tel: 86-23-68428875,68428422,68838417
Fax: 86-4008266163-88928
Email: sales@jinbomarine.com