Yacht Inflatable Life Raft
Details
Product Description:
The Yacht Inflatable Life Raft is stored in containers on deck and connected to the davit, can be inflated, boarded from the deck, and then lowered to water level.
The standard sizes of the life Raft are available with: 15, 20 and 25 persons.
The life Raft with the type approval by GL(Germanischer Lloyd).
Rules and Relevant Regulations:
1996 Amendment to the International Convention for the Safety of Life at Sea 1974 and MSC.48(66)
The International Life-Saving Appliance Code and Register of Shipping of China, Technical Regulation for Statutory Surveys of Sea-going Ships Engaged on International Voyages, 1999.
Appliance Scope:
Lifesaving for the ship's passengers in international voyage.
Specification:
Yacht Inflatable Life Raft

Capacity(persons)

Volume of Gas Cylinfer(L)

Dimension
Length x Width x Height(MM)

Package

4

3

1680×1680×1200

Hard & Soft

6

4

1980×1980×1250

Hard & Soft

8

5

2250×2250×1300

Hard & Soft

10

6

2490×2490×1350

Hard & Soft

12

7

2700×2700×1400

Hard & Soft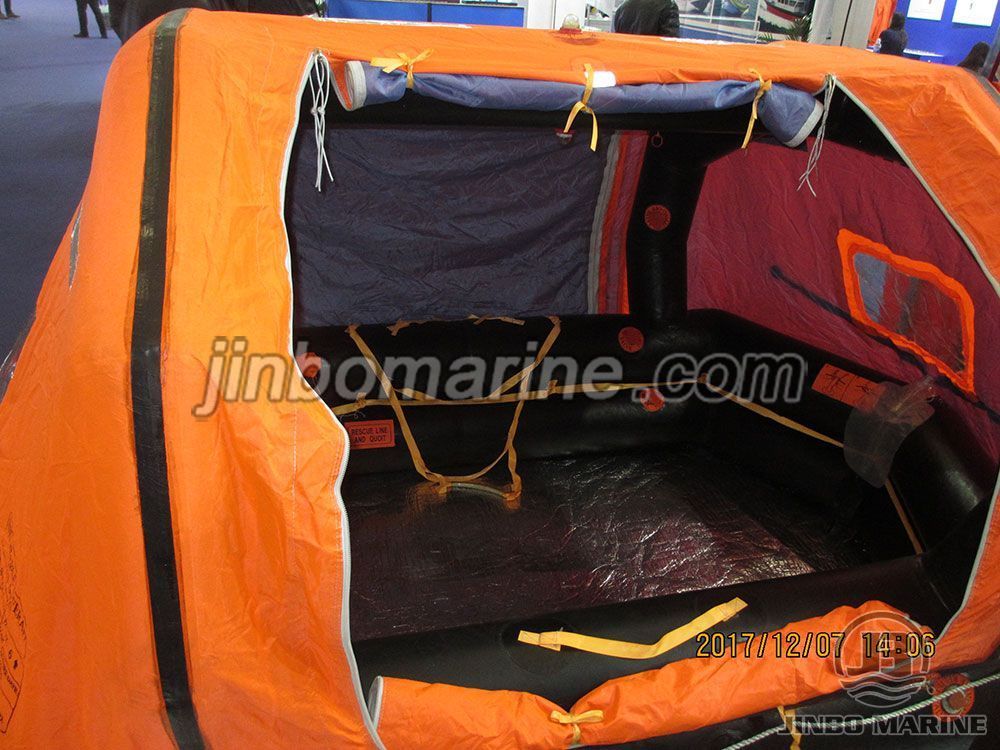 More way to contact us
Tel: 86-23-68428875,68428422,68838417
Fax: 86-4008266163-88928
Email: sales@jinbomarine.com