Watertight Louver without Cover
Details
Watertight Louver without Cover Drawing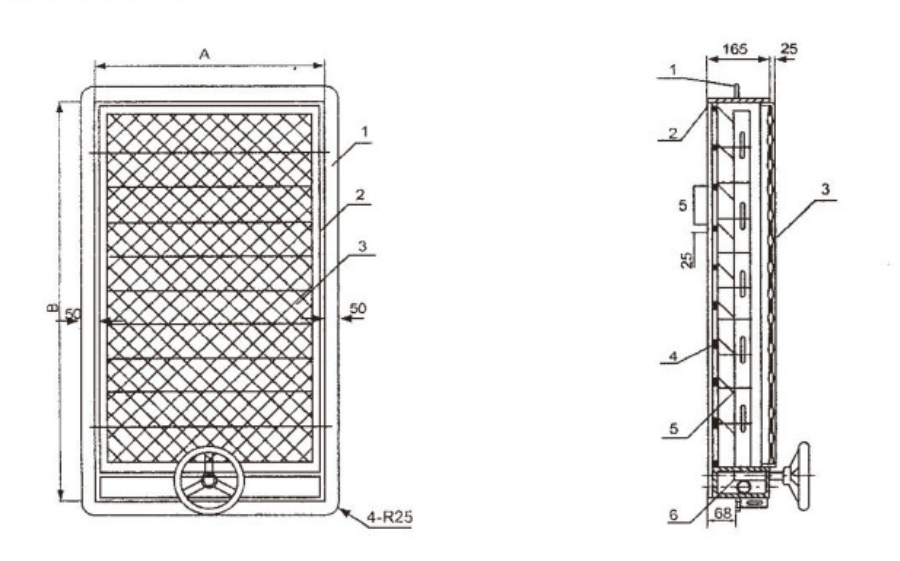 China Watertight Louver without Cover:
Watertight Louver without Cover is especially used on the ventilation area with big size, watertight requirement but wihtout enough operation space.
Main Parts and Material:
Frame: Carbon Steel Q235B
Board: Carbon Steel Q235B
Blade: Carbon Steel Q235B
Insect Net: SUS304
Long Link: Carbon Steel Q235B
Handwheel: Stainless Steel or Carbon Steel with Galvanization
Remarks:
1. The handwheel can be installed on the middle, upper or lower parts according the actual situation.
2. When A is bigger than 100mm, 2groups of windows are parallel, and 2pcs of handwheel should be used.
3. According to the customer's requirement, the handle transmission, pneumatic or electric control can be installed.
4. The size is decided by the customer.
More way to contact us
Tel: 86-23-68428875,68428422,68838417
Fax: 86-4008266163-88928
Email: sales@jinbomarine.com