Details
China JK400 Tube Crimper:
JK400 tube crimper is mainly used for pipe in mechanical engineering in high-pressure hose assembly burke processing, but also burke two-way elbow and super elbow and alien head.
This machine is compact, small appearance strength, low noise, easy to operate. Burke quantity by rod precision adjustment.Composite double can'tt eight disc mould seat match with high precision guide device to make the tube hoop burke weapon.these more uniform appearance.
The main technical characteristics:
Crimping scope: Φ 6 - Φ 64mm
Max opening:170mm
Crimping force: 640T
Measure scale precision: 0.02 mm
Rated pressure: 31.5 MPa
Electric motor power: 4 KW
Voltage:380V
Weight:300kg
Overall dimensions: 710* 500*810 mm
Structure: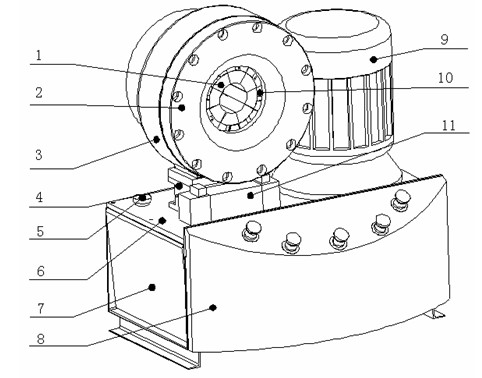 Name:
Hose crimping machine,hose crimper,Pipe locking machine,Locking pipe machine,tube locking machine, tube crimping machine,tube crimper,pipe crimping machine,pipe crimper.
Usage
Crimping hose
Popular type:
DX68 Hydraulic high pressure hose crimping machine 6-51mm
DSG51A Multi-function pipe crimping machine 6-51mm
DSG51B Multi-function pipe crimper 6-51mm
DSG75 High pressure hose crimper 6-75mm
DSG150 High pressure hose crimping machine 6-150mm
DSG102S hose crimping machine 6-102mm
DSG250A Locking Pipe Machine 6-51mm
DSG250B tube crimping Machine 6-51mm
DSG250C Pipe Locking Machine 6-51mm
JK400 tube crimper 6-64mm
JKS200 Manual type hose crimping machine 6-32mm
SK100 Numeric control locking pipe machine 4-89mm
More way to contact us
Tel: 86-23-68428875,68428422,68838417
Fax: 86-4008266163-88928
Email: sales@jinbomarine.com