Marine Hydraulic Watertight Sliding Door
Category:Marine Door
Material:Steel
Standards:CB/T3007-2000
Certificate:CCS, BV, ABS, GL, LR, DNV, NK,RINA, KR,IRS
Fob Price:Get Latest Price Now
Place of Origin:China
Details
Marine Hydraulic Watertight Sliding Door Drawing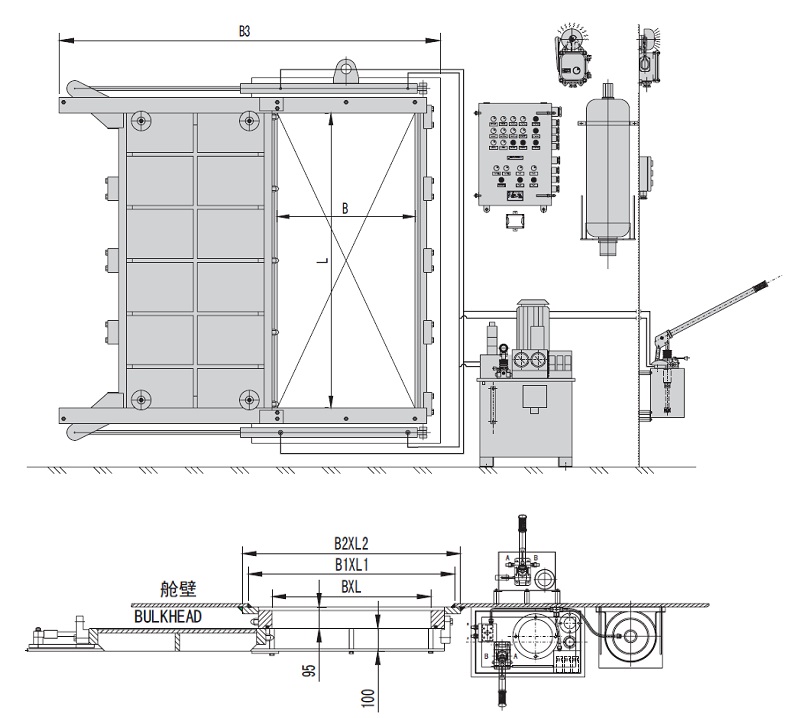 China Marine Hydraulic Watertight Sliding Door:
Accessories of Marine Hydraulic Watertight Sliding Door: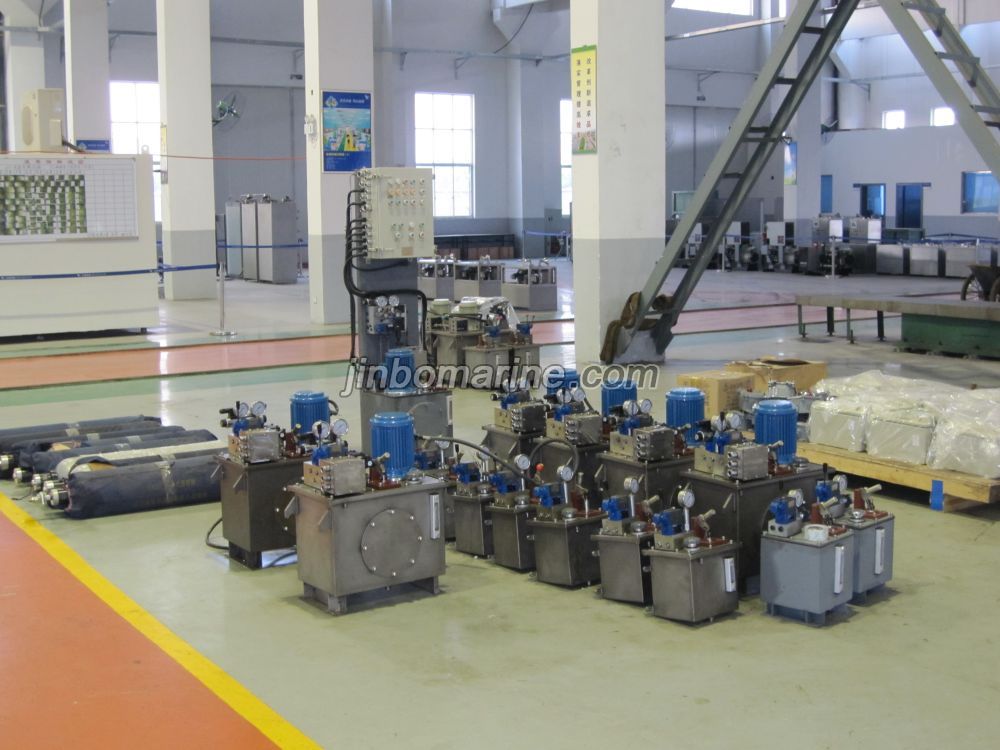 Standard: CB/T3007-2000
It is the watertight door for bulkhead below waterline, which is usually used between engine room and shaft tunnel/boiler room/auxiliary machinery room, etc. It complis with CCS rules. The door can be manually operated mechanically at both sides of engine room, hydraulic operating handle on upper deck also.
*It also can be manufactured with A60 fireproof.
Component:
Watertight door includes three parts ,as the mechanism, hydraulic and electric.
·Mechanism part includes door frame, door plate, guide roller and cylinder bracket.
·Hydraulic part consists of hydraulic pump unit (including motor, oil pump, electromagnetism change
valve ,throttle, overflow valve, one way valve, level switch, high-low pressure relay, low pressure
relay, level controller etc),oil cylinder, hand pump, hand change valve, accumulator and pressure
gauge etc.
·Electric part consists of start-up alarm box, alarm lamp and bell (combination type),limit switch and
button box etc.
Main Size List(mm):
Doorway Size
Opening Size
Frame Size
B3
Opening Direction
BXL
B1XL1
B2XL2
600X1000
800X1200
860X1360
1740
Left, Right
600X1200
800X1400
860X1560
1740
600X1400
800X1600
860X1760
1740
700X1200
900X1400
960X1560
1940
700X1400
900X1600
960X1760
1940
700X1500
900X1700
960X1860
1940
More way to contact us
Tel: 86-23-68428875,68428422,68838417
Fax: 86-4008266163-88928
Email: sales@jinbomarine.com