DIN1478 Galvanized Turnbuckle
Details
Turnbuckle is given as below table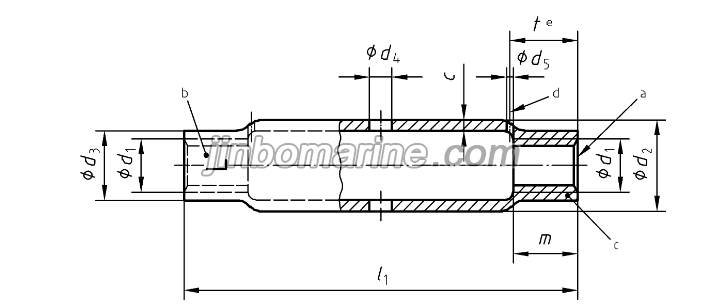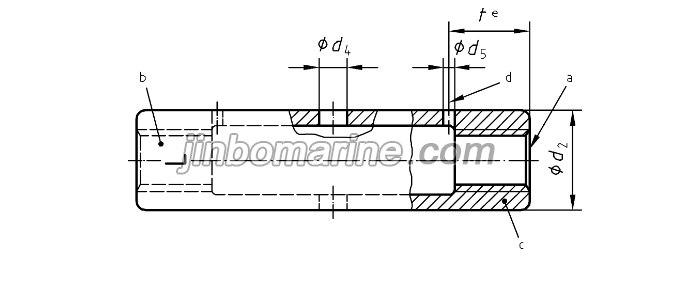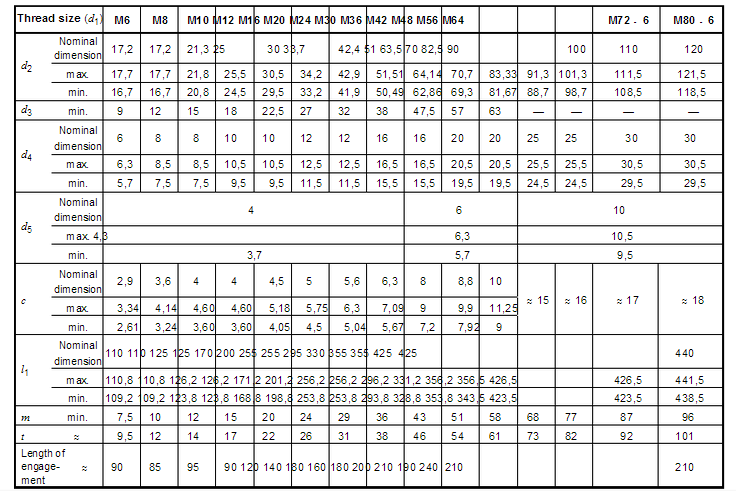 Turnbuckle can be made of steel and stainless steel, which depending on the client request.
Connecting components
Welding studs for turnbuckles complying with this standard are covered in DIN 34828.
Assembly and loadability
Turnbuckles complying with this standard shall be assembled with welding studs as specified in DIN 34828 which are made of the same steel (S235JR or S355JR) or belong to the same property class (A4-50). The loadability of such assemblies is higher than that of the welding studs. When using turnbuckles with connecting components made of other materials, in particular materials of higher strength, the loadability of the turnbuckles shall be determined separately.
DIN1478 Galvanized Turnbuckle Photos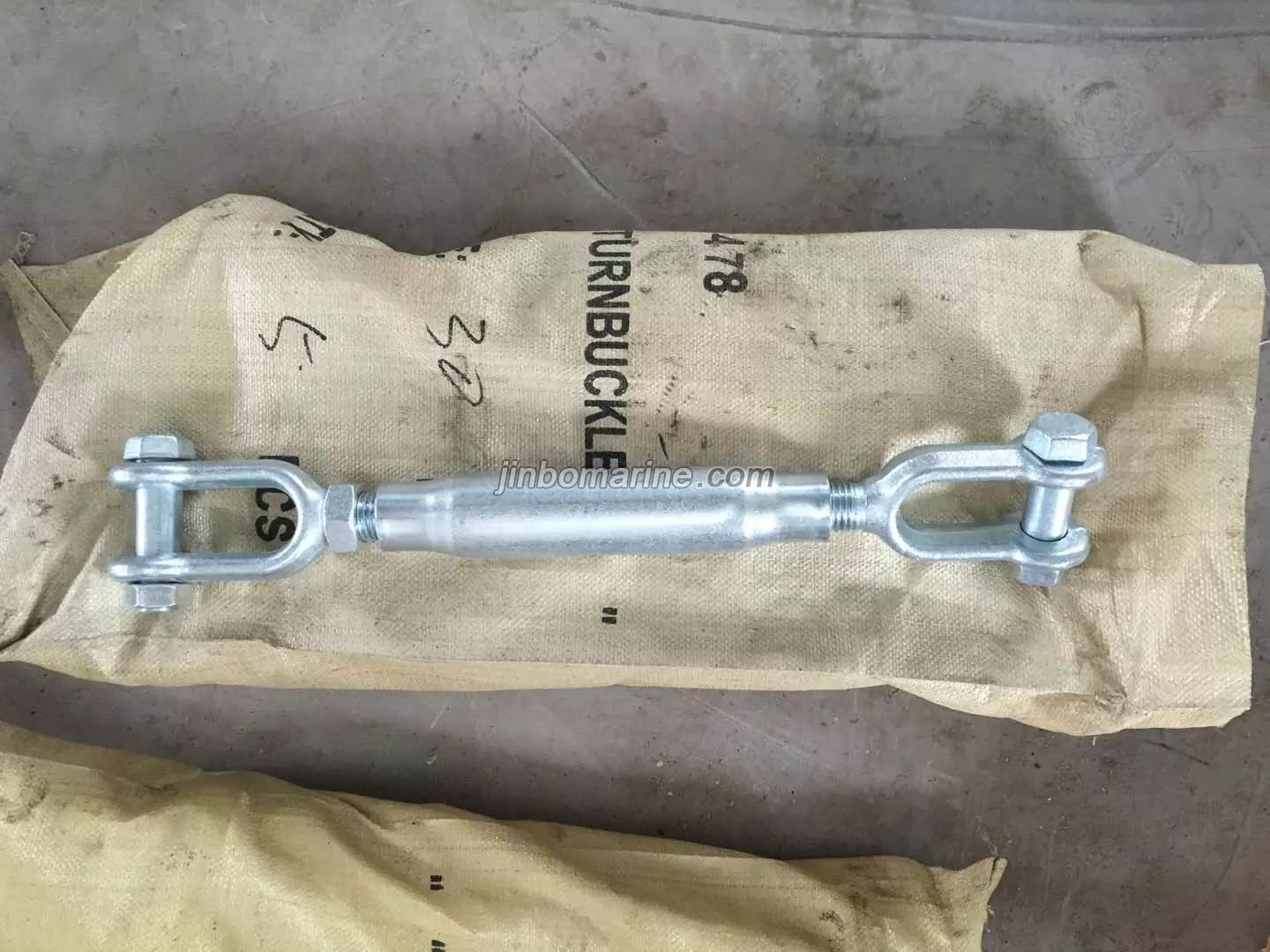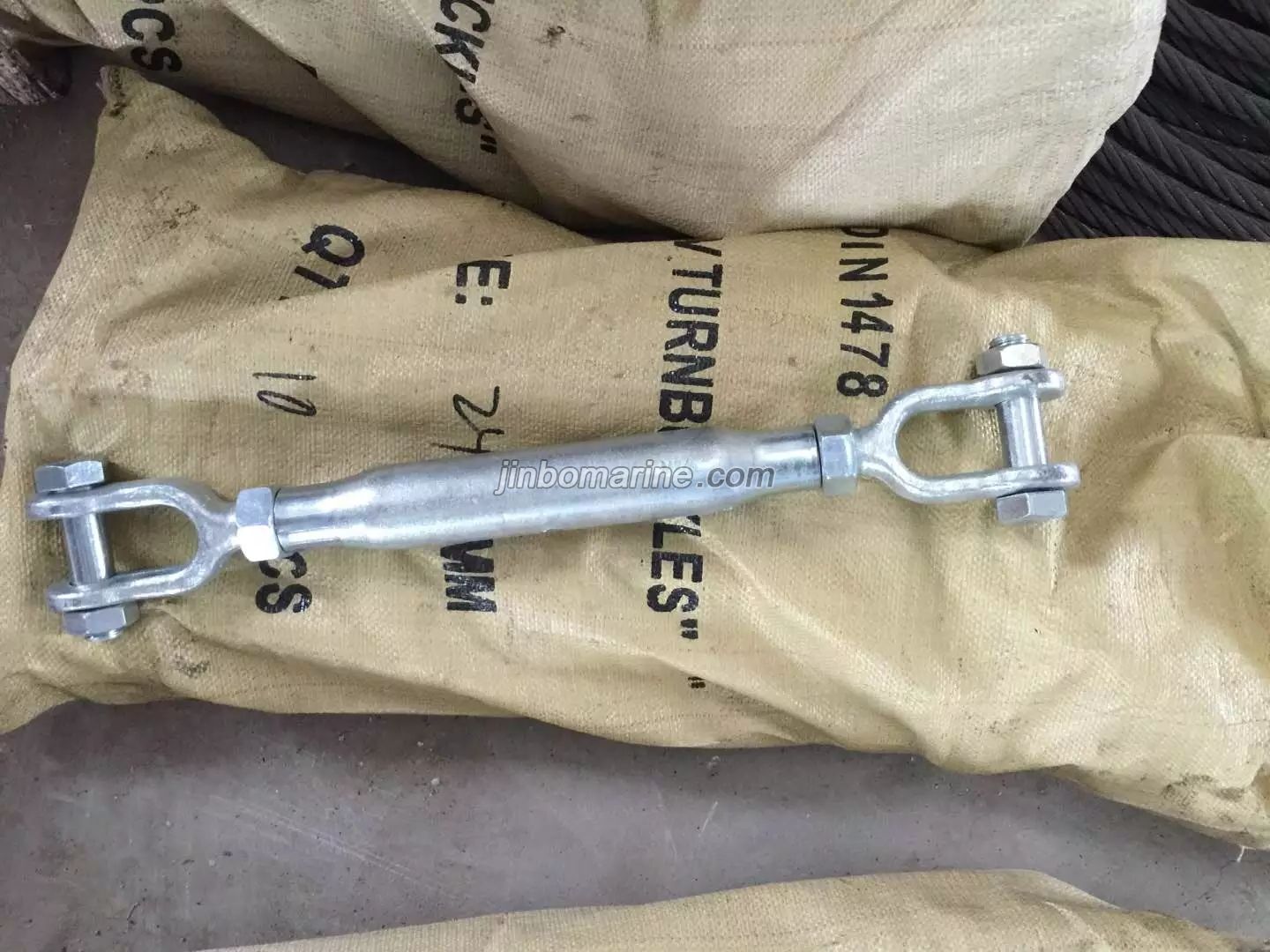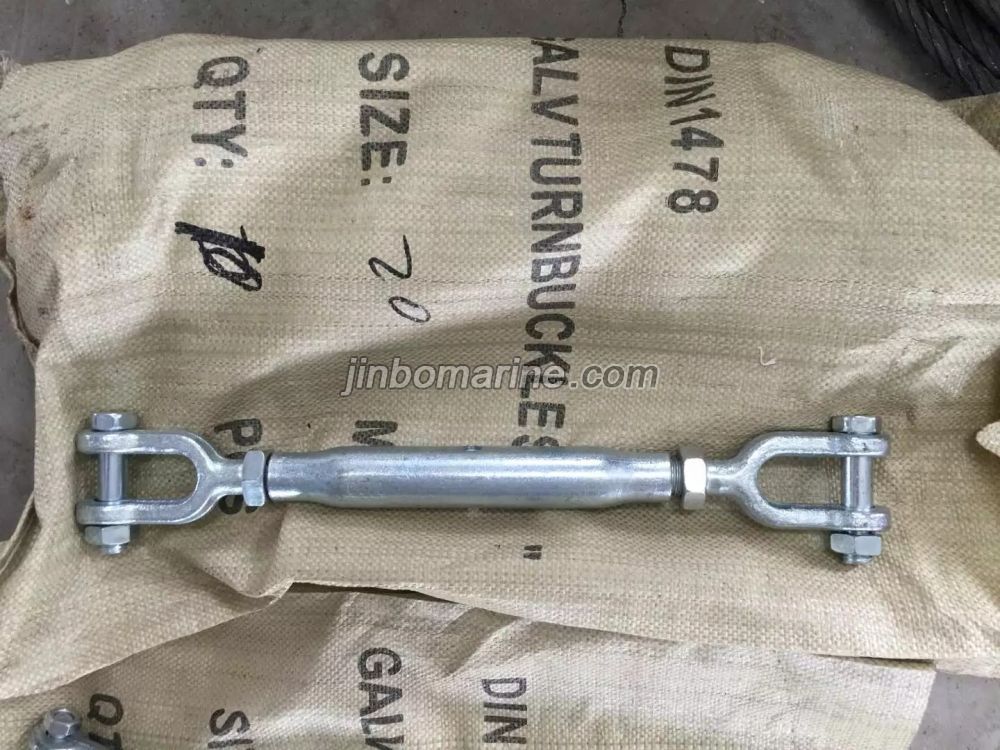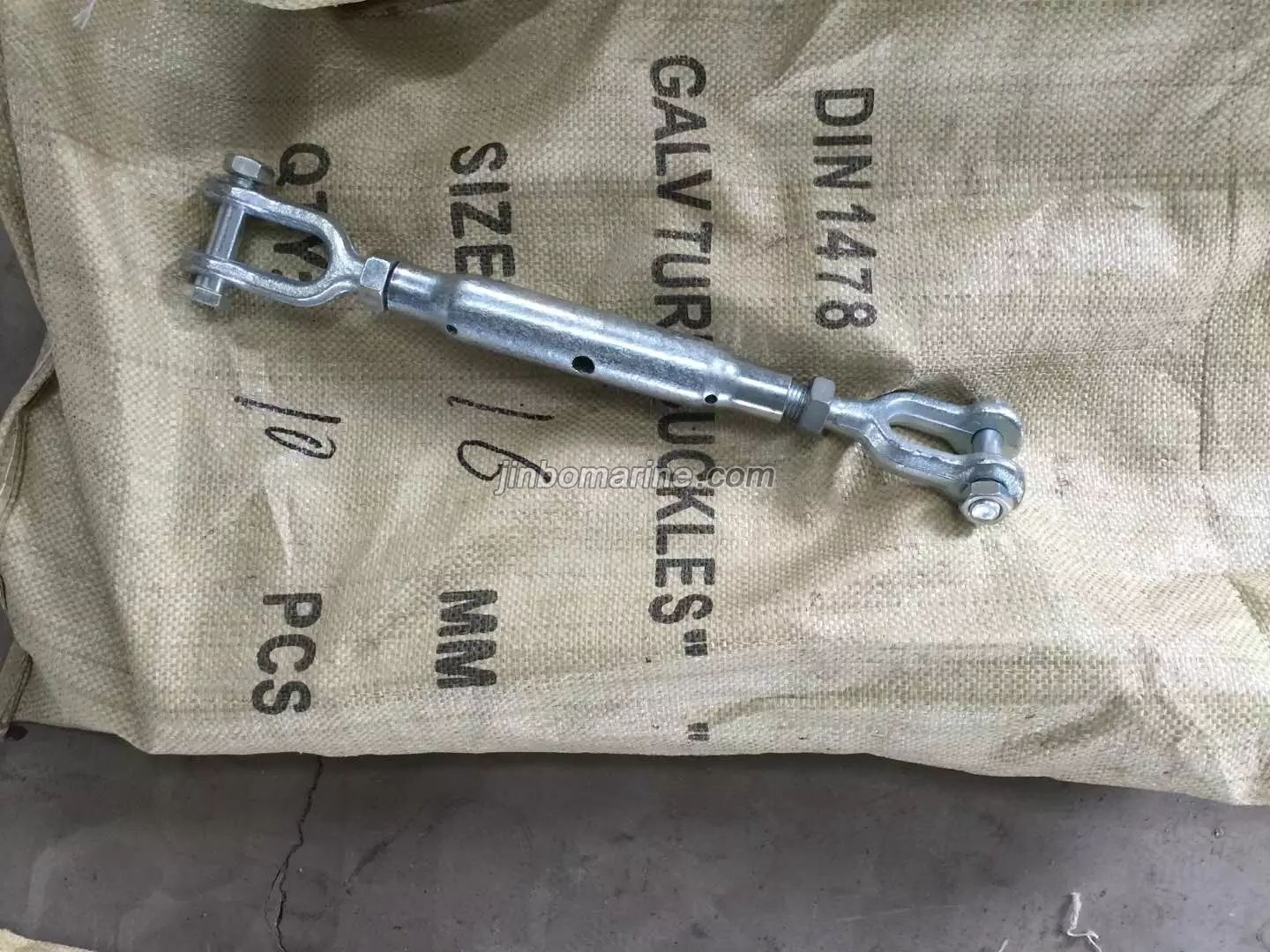 More way to contact us
Tel: 86-23-68428875,68428422,68838417
Fax: 86-4008266163-88928
Email: sales@jinbomarine.com