NS2585 Type Marine Warping Roller
Details
China NS2585 Type Marine Warping Roller: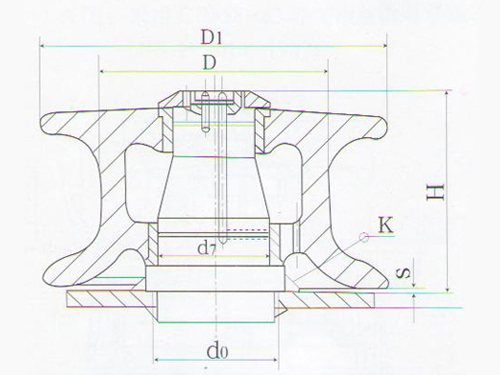 NS2585 Type Marine warping roller allso known as GB 10105-88 warping roller.Fairlead roller is immediately ready for any vessel installation. Cast from the finest quality steel for added durability.
Compact design,precision machined smooth surface,easily removable shafts,
Good wear and corrosion resistance
Material:cast iron and cast steel
Certificate: ABS, BV, DNV, CCS ,mill certificate.
Factory machining facilities :CNC center, CNC lathes, ultrasonic wave cleaning etc
NS2585 marine roller for fairlead

Product No.

Nominal

Steel rope GB1102 Breaking Load
1550Mpa

D1

d0

d7

H

s

t

K

Weight

Size(mm)

6*24

6*37

(KG)

N2R-001

150

17

15

240

90

79

154

5

12

9

24.8

N2R-002

200

22.5

19.5

310

115

99

186

5

14

10

49.3

N2R-003

250

24

24

380

135

119

230

6

14

10

92

N2R-004

300

30

28

440

155

129

255

7

16

12

127

N2R-005

350

37.5

34.5

500

175

149

271

7

18

13

168

N2R-006

400

41

39

560

185

159

307

7

20

14

252.5

N2R-007

450

44.5

43

630

210

179

316

7

20

14

310
More way to contact us
Tel: 86-23-68428875,68428422,68838417
Fax: 86-4008266163-88928
Email: sales@jinbomarine.com