RH01 High Tensile Endless Sling
Category:Chain Sling
Material:Cotton, nylon, synthetic fiber, polyester fiber
Standards:JB/T8521.1-2007
Certificate:CNAS, API, CCS, DNV.GL, KR, BV, CE, PCT.GOST, JIS, GS
Packing Details:Carton and composite pallet
Fob Price:Get Latest Price Now
Place of Origin:China
Details
Description:
It has excellent durability, moisture resistance, UV resistance and chemical resistance, and its quality is unchanged, so its use is extensive. It is an important constituent raw material for ropes, cables and fishing nets in shipping and offshore industries. It can also be used in safety gloves, sporting goods and fine yarns in the medical industry for the metalworking industry.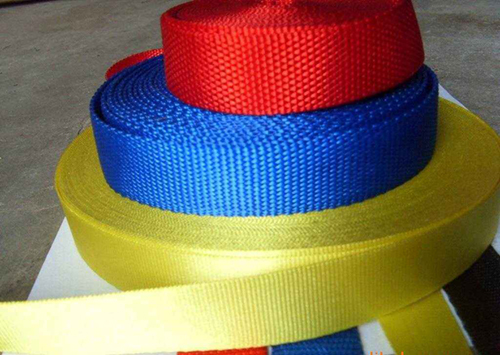 It is made of Ultra High Molecular Weight Polyethylene fiber, the tensile of which is 3-4 times of polyester fiber. It is High modulus and low elongation type fiber and the proportion is 0.97g/cm³(lighter than water).
The performance of the fiber such as UV-resistant, shock - resistant, acid - resistant, corrosion - resistant, wear – resistant, etc. are all much better than other synthetic fibers.
Advantages: Small size, light weight, soft, safe, low elongation rate, UV-resistant, wear – resistant, shock - resistant, corrosion – resistant, non-conductive, anti-static, long service life.
Low-temperature performance is good, operating temperature range: -125℃~80℃, the weight is 1/4 of common round sling and the diameter is 1/2 of common round sling.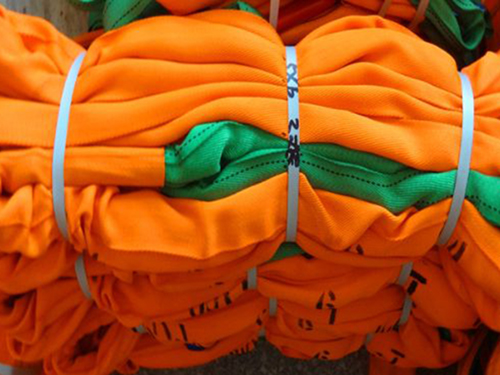 Technical data:

| | | | | |
| --- | --- | --- | --- | --- |
| Art.No. | Working Load Limit(kg) | Approx Thickness(mm) | Approx Width(mm) | Minimum length L(m) |
| RH01-01 | 1000 | 12 | 12 | 1.5 |
| RH01-02 | 2000 | 12 | 22 | 1.5 |
| RH01-03 | 3000 | 18 | 23 | 1.5 |
| RH01-04 | 4000 | 18 | 25 | 1.5 |
| RH01-05 | 5000 | 20 | 34 | 1.5 |
| RH01-06 | 6000 | 22 | 35 | 2 |
| RH01-08 | 8000 | 25 | 45 | 2 |
| RH01-10 | 10000 | 30 | 50 | 3 |
| RH01-12 | 12000 | 32 | 55 | 3 |
| RH01-15 | 15000 | 35 | 65 | 4 |
| RH01-20 | 20000 | 38 | 70 | 4 |
| RH01-25 | 25000 | 40 | 75 | 4 |
| RH01-30 | 30000 | 45 | 80 | 6 |
| RH01-40 | 40000 | 45 | 95 | 6 |
| RH01-50 | 50000 | 48 | 110 | 8 |
| RH01-60 | 60000 | 60 | 125 | 8 |
| RH01-80 | 80000 | 65 | 130 | 10 |
| RH01-100 | 100000 | 72 | 150 | 15 |
| RH01-200 | 200000 | 109 | 220 | 20 |
| RH01-300 | 300000 | 151 | 250 | 25 |
| RH01-400 | 400000 | 186 | 320 | 25 |
| RH01-500 | 500000 | 203 | 380 | 30 |
| RH01-600 | 600000 | 222 | 410 | 35 |
| RH01-700 | 700000 | 238 | 440 | 35 |
| RH01-800 | 800000 | 260 | 460 | 40 |
| RH01-900 | 900000 | 280 | 490 | 45 |
| RH01-1000 | 1000000 | 300 | 520 | 50 |
| RH01-2000 | 2000000 | 470 | 710 | 50 |
More way to contact us
Tel: 86-23-68428875,68428422,68838417
Fax: 86-4008266163-88928
Email: sales@jinbomarine.com